Teacher Grants
Winter Teacher Appreciation Gift Fundraiser
Show your teacher how much you care with a 'Thankful' gift this season!
3 fun options to choose from!
Order until Dec. 6th and the Foundation will deliver your gift on Dec. 12th & 13th!
Bonus! Your gift purchase will enter the teacher in a drawing to win an Orange Theory package valued at over $300!
All Proceeds support the Minnetonka Teacher Grant Program.
Thankful Gram & Born to Teach Vinyl Sticker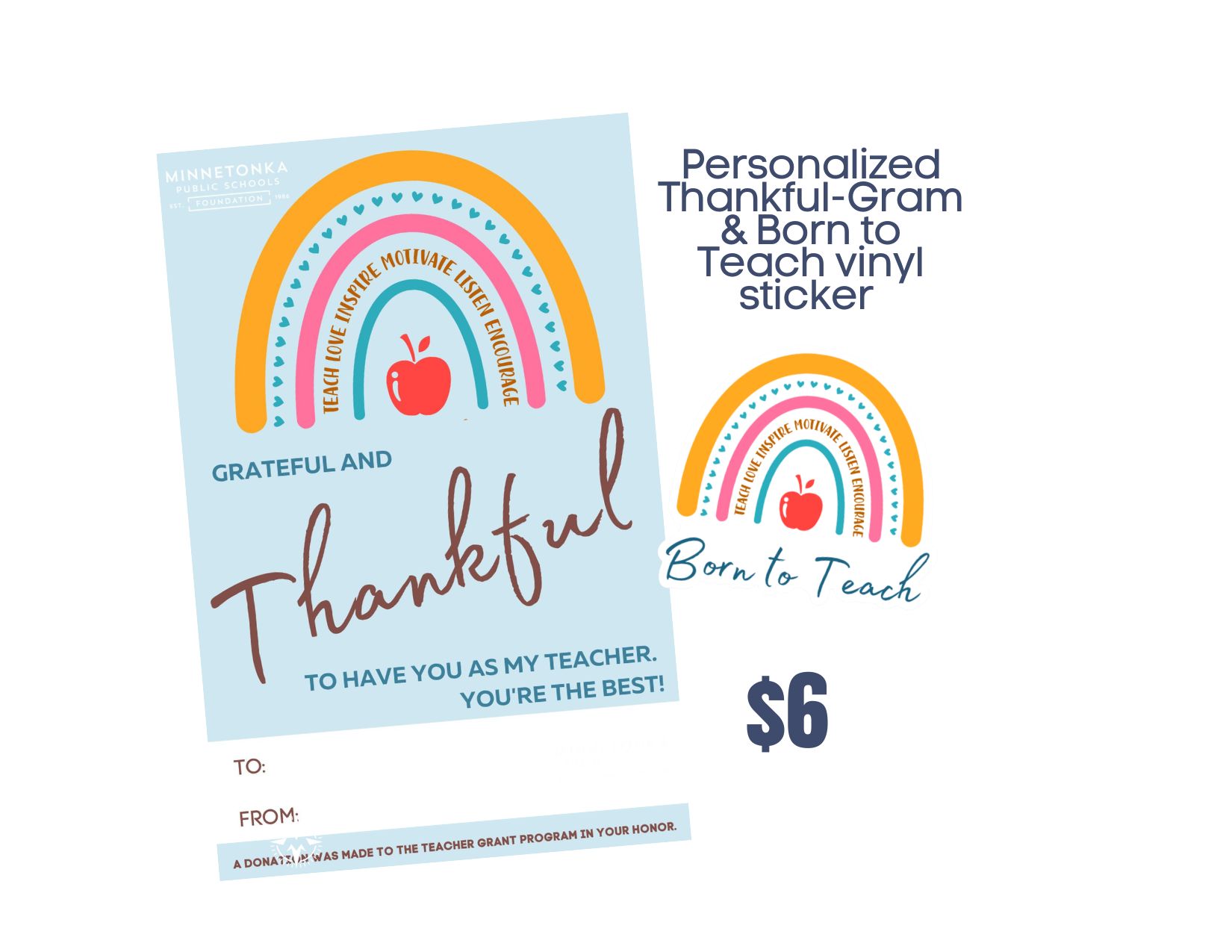 Thankful Tin (4") of Energy Nut Mix and Thankful Gram & Born to Teach Sticker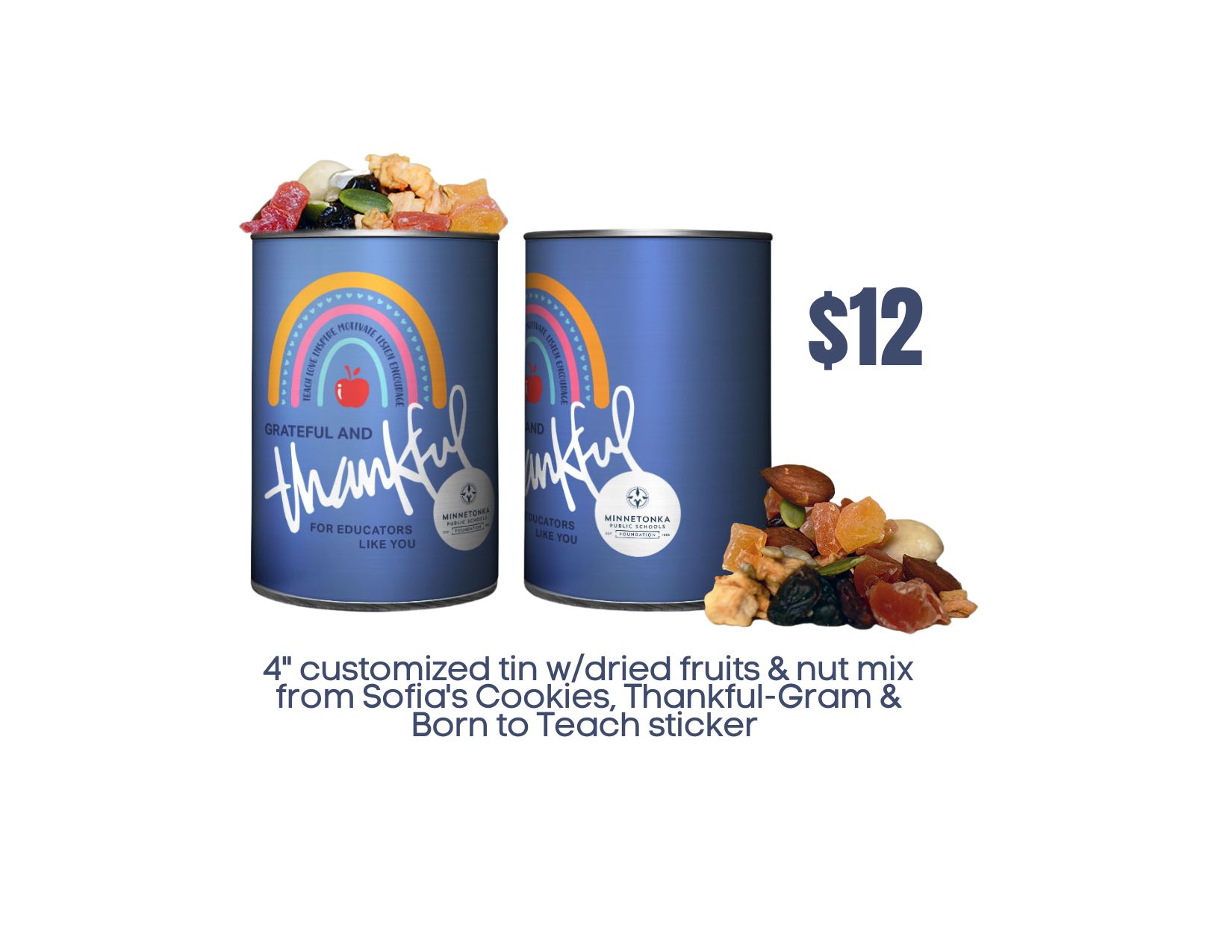 Thankful Tin (8") Cookies, Tea and Thankful Gram & Born to Teach Sticker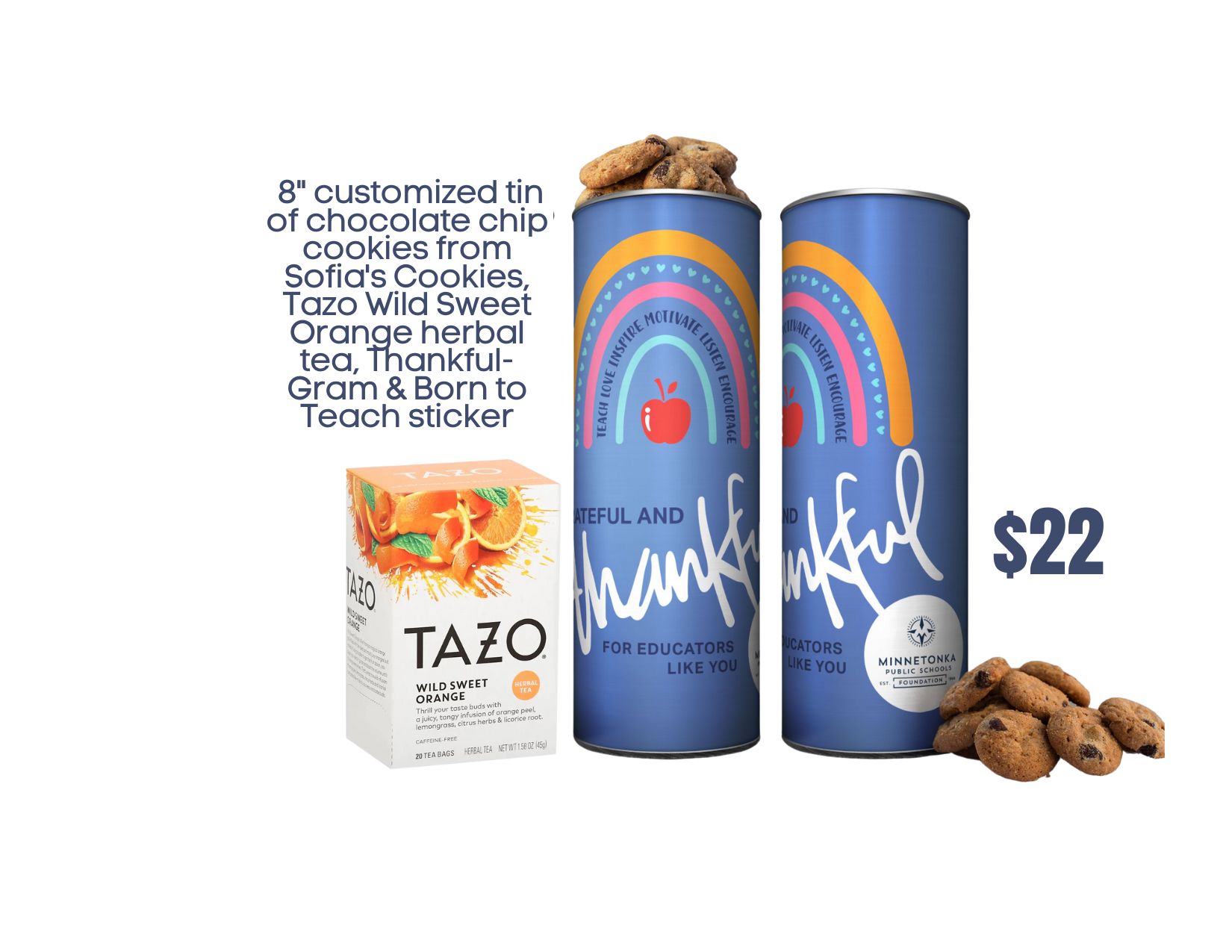 ---
Teacher Grant Application Instructional Video
Teacher Grant Awards 2022
Each year, Minnetonka teachers submit grant requests for creative, educational ideas and programs they would like to implement for students. Since its inception in 1999, our Teacher Grant Program has awarded over $1,245,000 in teacher grants for Minnetonka classrooms and students through grant year 2022-23.
---
$58,367 in Teacher Grants Awarded
The foundation proudly funded $58,367 in Teacher Grants for the 2022-23 school year with partnerships from the Minnetonka Alumnae Association and the Draayer Youth Citizenship Fund. These 41 unique grants provide innovative educational experiences to students in all 6 Elementary Schools, both East and West Middle Schools, Minnetonka High School, the VANTAGE Program and Tonka Online. Watch the video presentation below!
---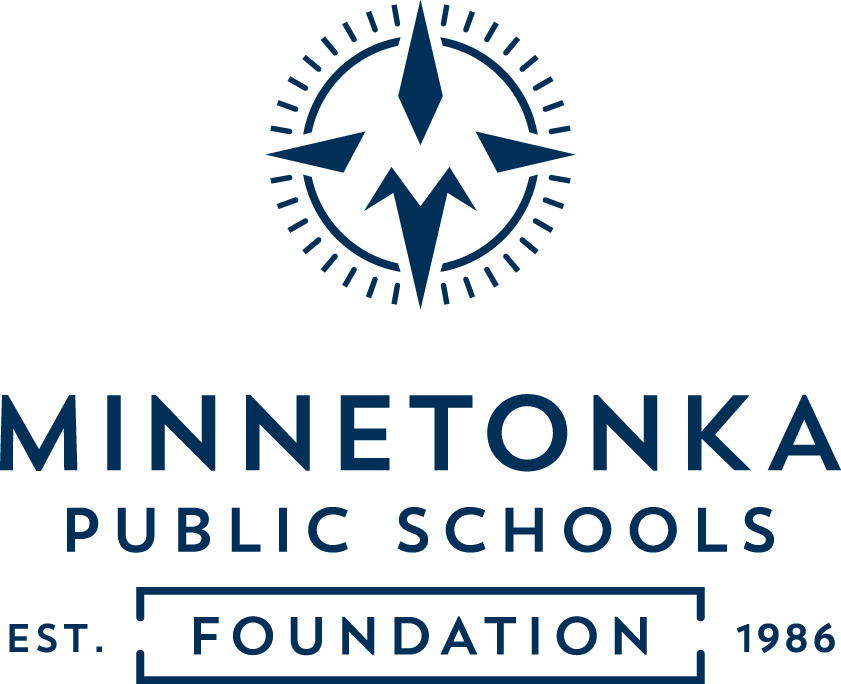 ---
Teacher Grant Highlights from Dream Makers 2022.
---
Teacher Grants enhance all academic subject areas, technology, fine arts, early childhood education, special education and community service at all Minnetonka public school sites. Without the Foundation's Teacher Grant support, most of these enrichments would not have been possible.
Funding for some of the fine arts grants is generously provided by the Minnetonka Alumni Association's Fine Arts Endowment Fund.
Frequently Asked Questions for Minnetonka Teachers
The foundation funds a variety of teacher grants for Minnetonka classrooms. Grant requests should have a direct curricular tie, be innovative, or creatively add to student experiences. Average grant awards are between $100 and $3,500.
Teacher Grant applications are due on Tuesday, February 21, 2023, at 12 noon.
Teachers are notified of grant funding in early April, after Foundation and School Board approval.
Teacher Grants are announced publicly in mid-April.
Please feel free to contact the Foundation with any questions or to see if your grant idea fits within foundation's funding priorities.
---
Did you receive 2022-23 Teacher Grant funding? Here is the form to share the grant outcomes in your classroom.